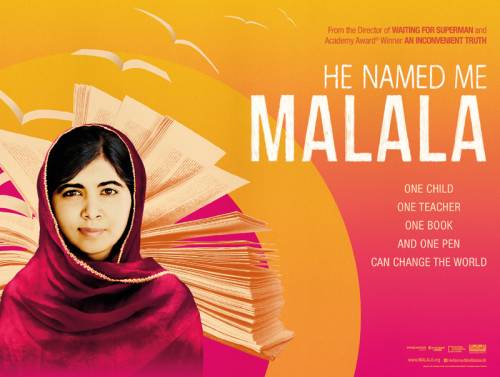 Lotus Outreach Australia hosted a nearly sold out screening of the recently released film HE NAMED ME MALALA featuring Malala and her family; at the Dendy Cinema in Newtown.
"Malala, an extraordinary teenage woman, is a Taliban Target and Nobel Laureate"
"Her famous address to the United Nations was shown, and footage of Malala teaching a classroom of children about the rise of Adolf Hitler. Her bravery and commitment to the education of girls grows with her age and is as impressive as ever".
You can watch the Trailer here.
The film moved many in the audience to pledge support to girls education.