Lotus Outreach Australia is delighted to present a special double-feature screening of the two latest films by the acclaimed filmmaker Khyentse Norbu.
Dendy Opera Quays Cinema – Wednesday 9th August
6pm to 10.45pm
Costume: Masquerade
6pm – drinks & nibbles
6.30pm – Australian premiere screening of Hema Hema
8.30pm – presentation & drinks & nibbles
9pm – screening of Vara – a Blessing
The double-feature event will be an exclusive fundraising evening with drinks and nibbles and a special appearance by Khyentse Norbu himself who will introduce his films and will also speak about our charity that he founded – Lotus Outreach.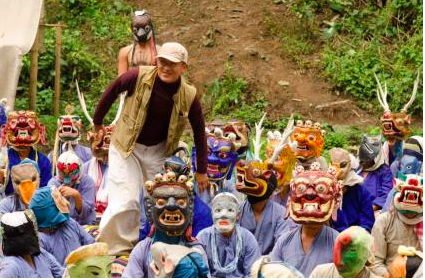 We are thrilled to be screening the Australian premiere of Hema Hema – the latest acclaimed  masterpiece from Bhutanese lama and filmmaker Khyentse Norbu (The Cup, Travellers and Magicians).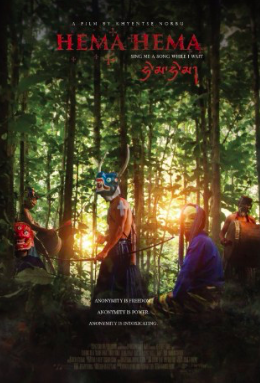 "Hema Hema plays with notions of identity and anonymity, illusion and reality, birth and death and chronicles a sacred jungle ritual where masked, anonymous participants go to unusual ends to gain self-knowledge."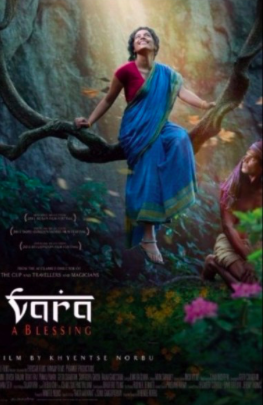 Vara – a Blessing is Khyentse Norbu's first English language feature film.  Based on a Bengali short story Rakta Aar Kanna (Blood and Tears) by Sunil Gangopadhyay about the daughter of a devadasi, who falls in love with a Muslim sculptor.
"Ravishing visuals and an abundance of Indian dance and music provide a sensory tonic in Khyentse Norbu's tale of forbidden love."
Entrance to this exclusive fundraising event will be by donation of $75 per person to Lotus Outreach Australia.
There will be a chance to meet the renowned Khyentse Norbu.
Don't forget to bring a mask in the spirit of the masquerade theme of Hema Hema!
Your donation goes entirely towards Lotus Outreach Australia's work with girls in poverty-stricken rural areas of Cambodia who don't get a chance to get an education and are vulnerable to exploitation and trafficking.
Please make your donation of $75 per person HERE.
A receipt will be emailed to you immediately after your donation is received.
PLEASE BRING YOUR RECEIPT (either electronic or printed) to the event –
as it will serve as your entry to the event.
Donations for multiple entries will appear on the one receipt.
Dendy Cinemas Opera Quay
9/2 East Circular Quay,
Sydney