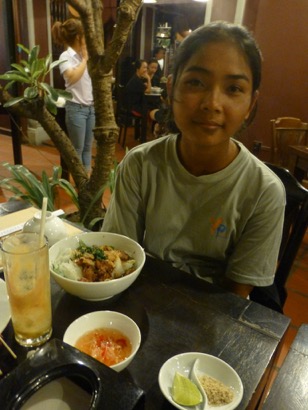 Thanks to the scholarship from LOA I finished my IT course at the end of 2015 and am working at USAid on the Development Innovations initiative that aims to improve life for Cambodians through technology.
I have been mostly working with partners and clients of USAid to help them with web development. I found that I was good at solving problems and that made me so happy about my education.
It was good to earn some money too and I have been able to help support my family but I have kept some money for further studies and they understand. I will soon find another job and do more IT studies plus English and French in the evenings.
Now I can rent an apartment in the city with my sister. I never could have done any of the things I have done without LOA and the donors who support the poor girls of Cambodia and I am very grateful. I still have my bicycle from LOA and I still use it. Look, I even have a business card holder and a business card of my own.
Back to Stories from Cambodia