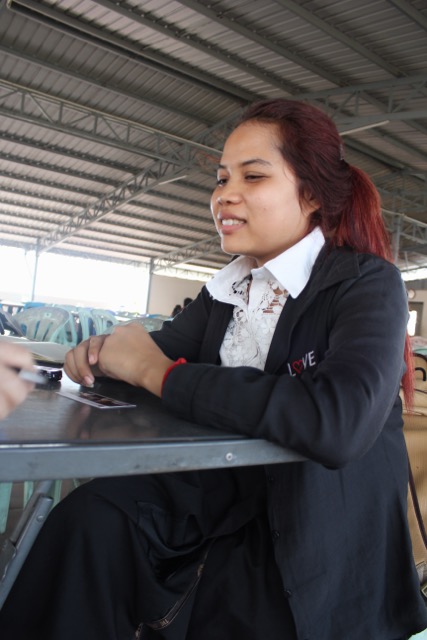 We are a poor family from a poor community so when I was young I only went to school when there was money to pay fees. I had no school materials and no bicycle and school was very far.
In grade 7 the principal said I was a good student and told me that LOA could help poor girls continue their education.
I was so happy to receive a GATE Scholarship. I studied hard for my education and I will get a good job to support my family. They are very proud of me.
Without LOA support I would be working in a garment factory today and being exploited like my sisters, instead, I am completing an IT and Web Development degree at University.
I want to work for the ASEAN Foundation and get a scholarship to study abroad, then come back and work to improve life for poor people in Cambodia.
The GATE program changed my life. I tell girls in my community about the importance of education and staying at school. But many are forced to drop out and work in factories or on building sites to help support their very poor families. So many need help.
Back to Stories from Cambodia