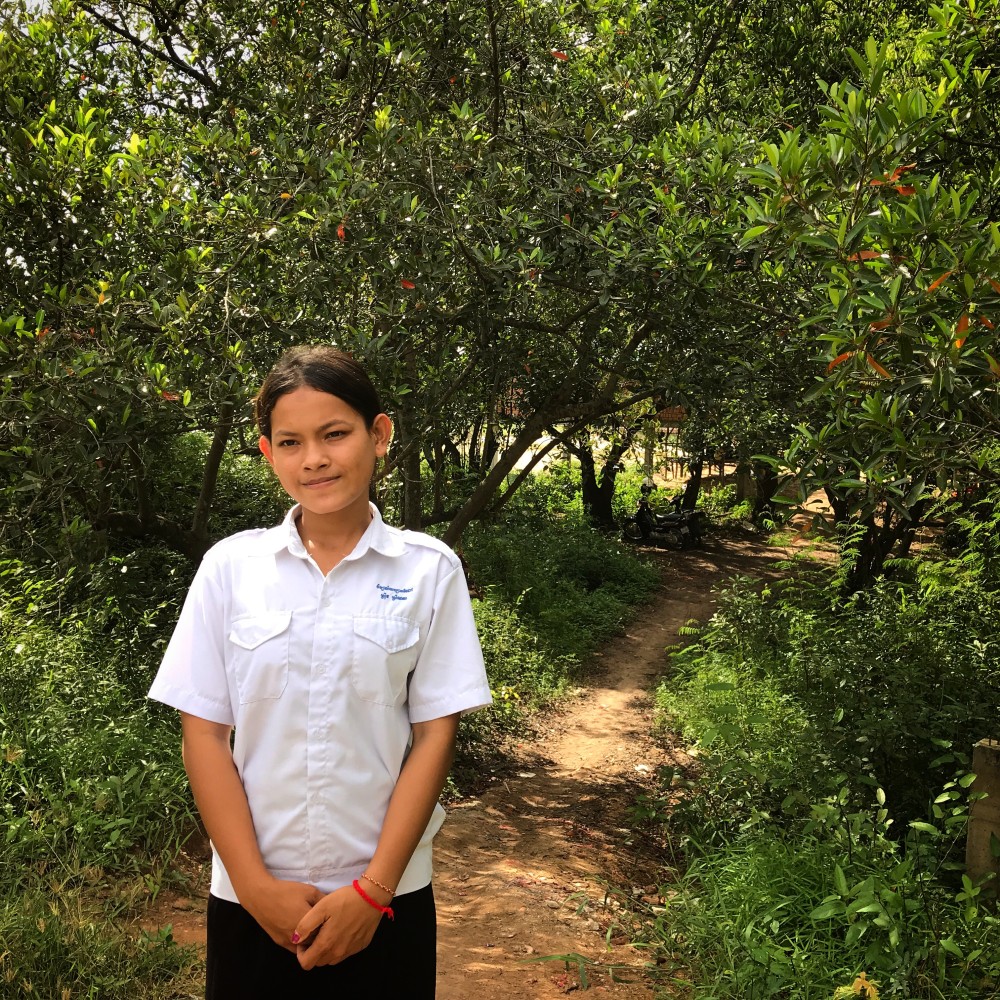 Meet Sreynoi – a 17 year old girl in class 10.
Sreynoi moved with her family from the countryside to the outskirts of Phnom Penh, in search of work. However hopes for the big city didn't turn out how they expected. Sreynoi's dad now collects palm wine – gruelling work climbing to the top of ten different trees each day – and sells it in his back yard. This means that there are often drunk people hanging around the house, and the family worries about their daughter's safety, but with dad managing to collect 100 litres each day in the dry season, this is the most stable form of income, leaving them with little choice.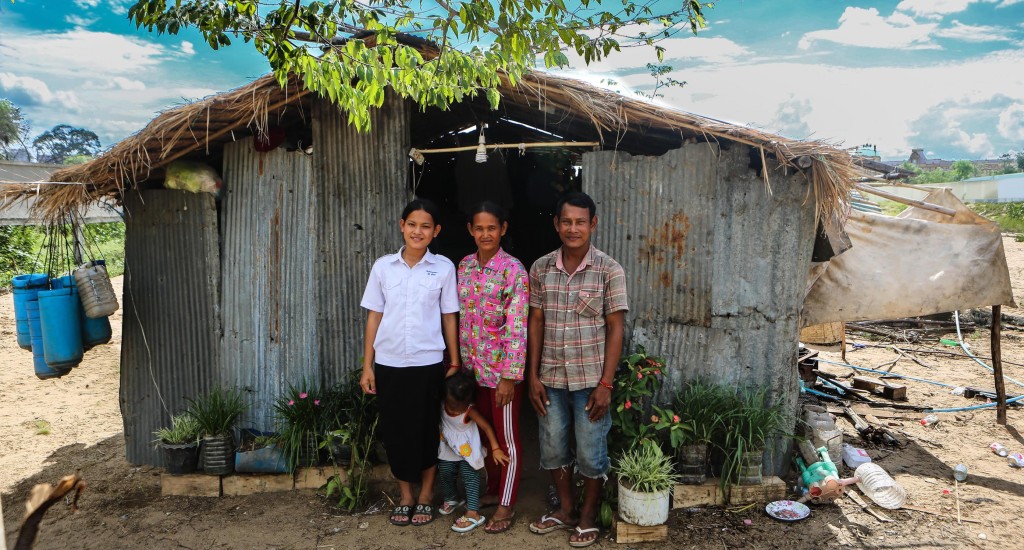 Sreynoi is studying the biology stream in high school, as she hopes to one day become a doctor. She has seen how many people in Cambodia are getting sick these days from chemicals and poisons in food and drinks, and would love to be able to help teach poor families how to eat safely. 
In order to achieve her dreams, Sreynoi has to study hard. She takes extra classes in in Maths and Khmer Literature, because these are the subjects she has trouble with, and she would like to take more but she can't afford to. 
Sreynoi recognises that in order to study at university, she will need to have some English Language skills, so she has enrolled in a private English class, using the stipend from her LOA scholarship, and some money from her dad who has been doing extra work to support her. 
Sreynoi's parents make a lot of sacrifices to support their daughter's education because they believe in her – they never imagined their daughter would be able to finish school, but now they can see how well she is doing and are full of confidence. Dad says that the 50kg of rice support they receive each month has made all the difference – now they can give Sreynoi money to study because they don't have to spend it all on food. 
Sreynoi's wish is to see her little 3 year old sister have the same opportunities as her in the future. She worries about her now but knows that once she gets a job she will be able to get her sister through school too.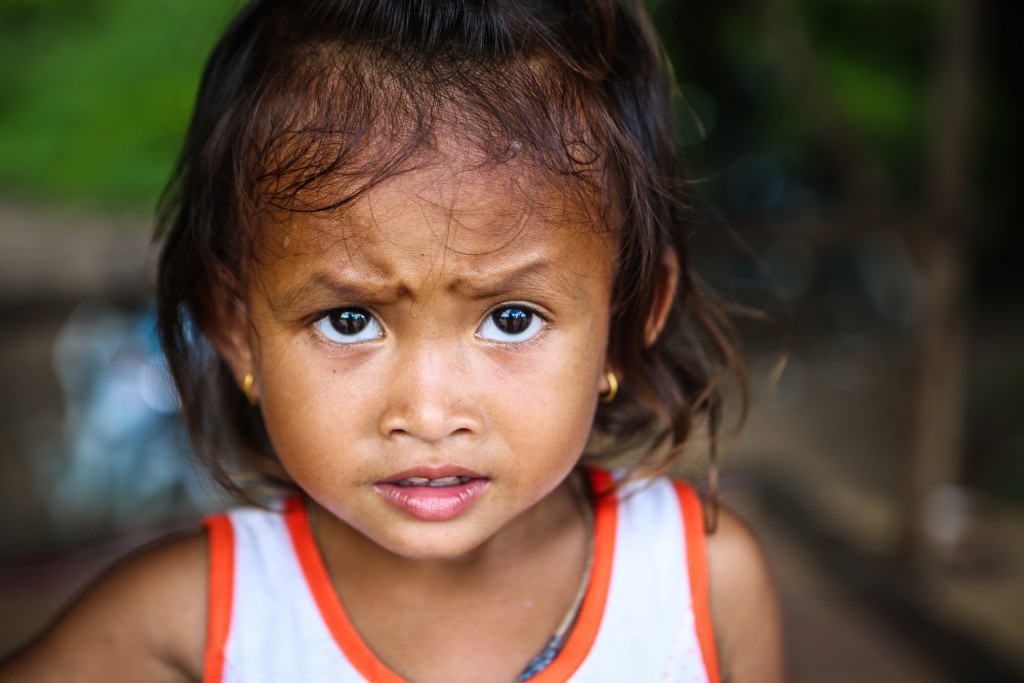 Lotus Outreach Australia not only gets vulnerable girls like Sreynoi into school by giving them scholarships, books, uniforms etc, but builds awareness with families in these poor communities on how to protect girls from the risks of the sex trade. Sreynoi feels much safer knowing that she is being supported both at home and at school. 
*All photos used with informed consent from families and girls
Charlie Cristi
(In-Country Liaison Officer)
Back to Stories from Cambodia