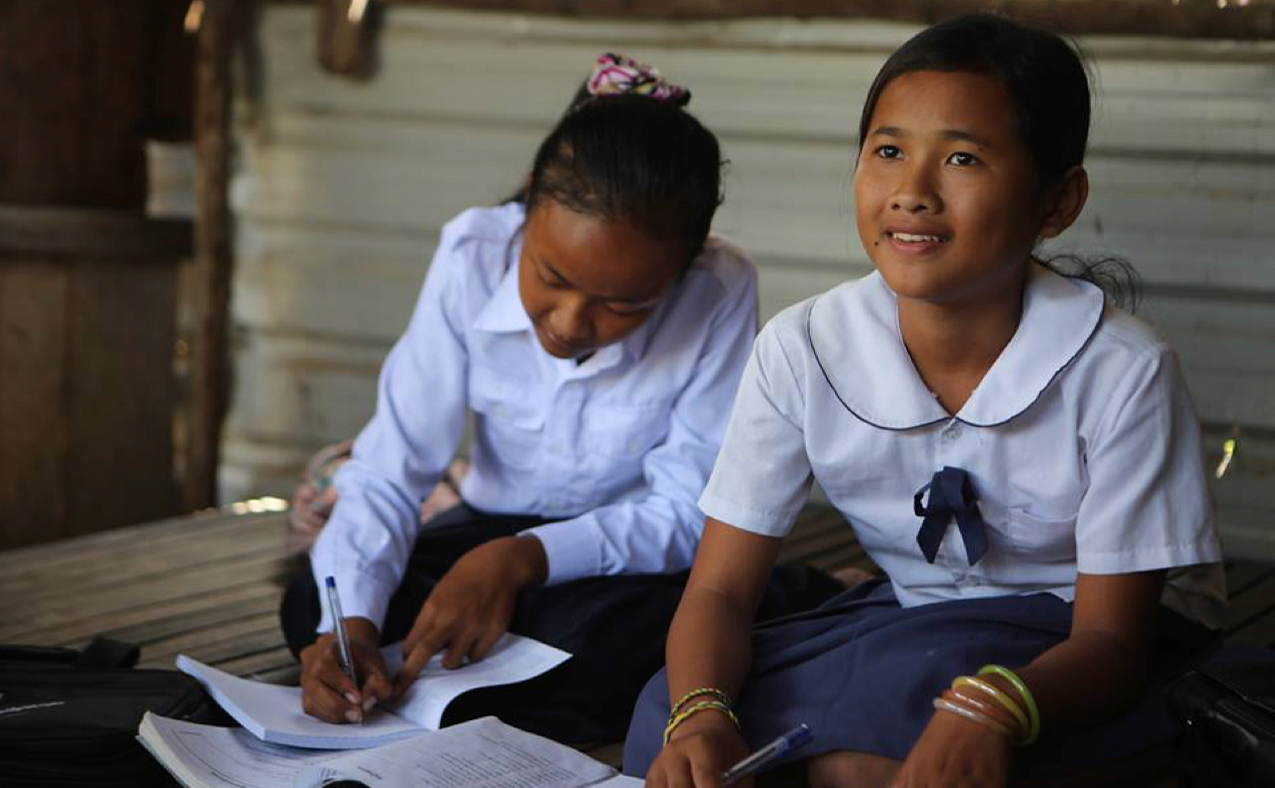 As is the case in many countries, Cambodia has now closed its schools and this has implications for our GATE projects and the scholarship recipients.
Education continuity during times of emergencies such as we are seeing with the corona virus pandemic should be a fundamental right for children.
It not only ensures students' academic and cognitive growth, but has a significant impact on their psychological wellbeing.
As well as the educational and psychological benefits of such continuity, there are a number of benefits for our more socially vulnerable children, which includes the LOA scholarship students.
Education continuity in emergencies can:
Reduce the risks of violence and exploitation
Reduce the risks of gender based violence and sexual violence
Prevent the separation of children from their families
Prevent alcohol and drug misuse
Provide direct psychological support and counselling
Governments around the world are now enacting their plans in the face of the Covid-19 emergency.  One of the strategies of the Cambodian government for education continuity is to focus on grade 9 and 12 students, who are expected to sit national examinations this year. For these students, the Ministry of Education has developed a smartphone app with online learning opportunities.
And here is where inequality and poverty hits again. While much of the world, and indeed much of Cambodia, now has access to smartphones, it is of course the very poor who do not. This includes a number of the LOA GATE girls. Their ability to access the app is compromised by a lack of smart phone and then the costs of running the internet. For many families, these costs are overwhelming and simply put, enough to throw them over the edge in times of crisis when things are so uncertain.
Luckily for the girls in our GATE Program, they have support networks both in Cambodia and here in Australia. LOA is working closely with LOCAM and Cambodian Women's Crisis Centre to assess the individual situations of each of our girls, to determine the best way forward. At this point, we are funding the purchase of a number of smartphones by LOCAM, which will be loaned to the girls for the duration of school closures. Loaning rather than gifting removes issues such as jealousy amongst scholarship students and others, and enables us to consider contracts with the girls that support their online safety. In addition to ensuring that all our girls have access to a smart phone, we are reallocating funds from tuition costs to cover the costs of accessing the internet.
While this helps girls keep up academically, it doesn't ensure their safety and protection from the huge risks in their lives such as exploitation – the reason we support these girls in the first place. Our in-country partners are therefore setting up a series of online groups with all the girls, so that they can continue to monitor the girls, their educational progress, their safety and their wellbeing. Our LOCAM counterparts are working from home in Phnom Penh, and will be using these networks and groups to provide counselling and support in these tough times.
Back to Stories from Cambodia